Sticky St. Louis Ribs
Ingredients
1/4 cup barbecue spice rub
2 tablespoons kosher salt
2 tablespoons brown sugar
1 rack uncooked St. Louis ribs (3-3 1/2 pounds), cut in thirds (4 ribs per section)
1/2 cup beer
1 cup barbecue sauce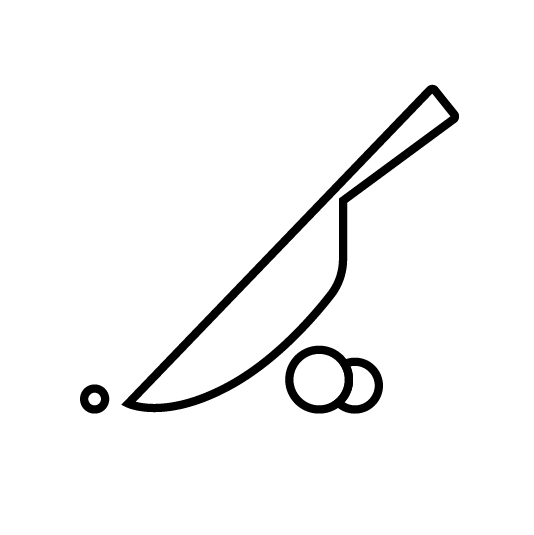 Prep time
10 mins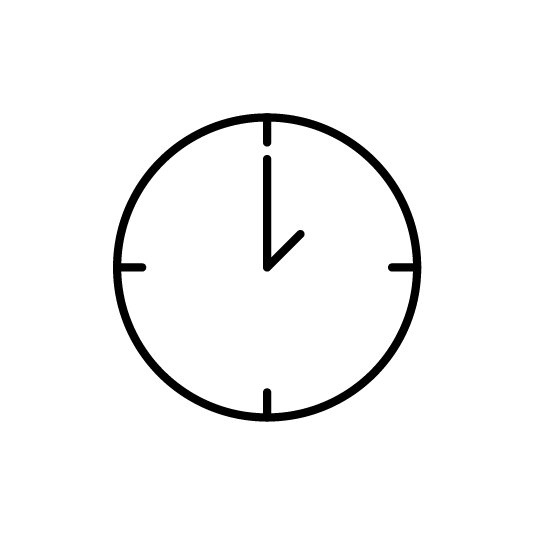 Cooking time
41 mins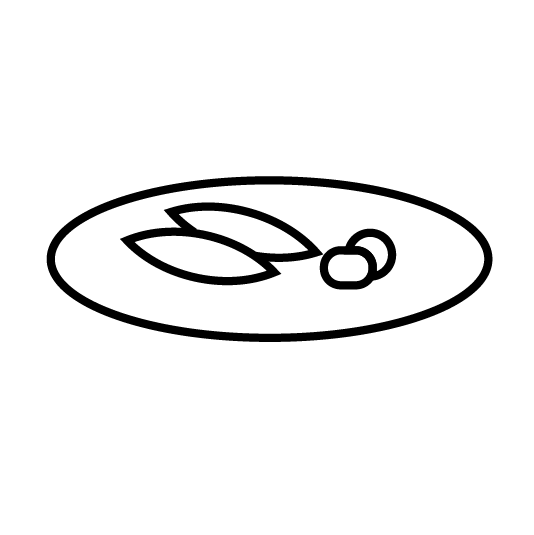 Servings
4
Instructions
Approx pressure build: 6 minutes
Pressure cook: 19 minutes
Pressure release: 1 minute
Air crisp: 15 minutes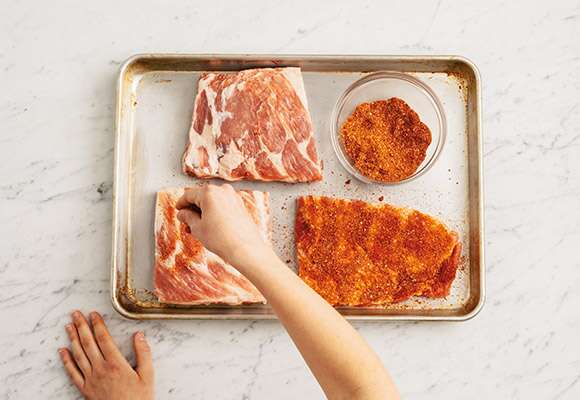 1 In a small bowl, stir together barbecue spice rub, salt, and brown sugar. Season ribs evenly with spice mix.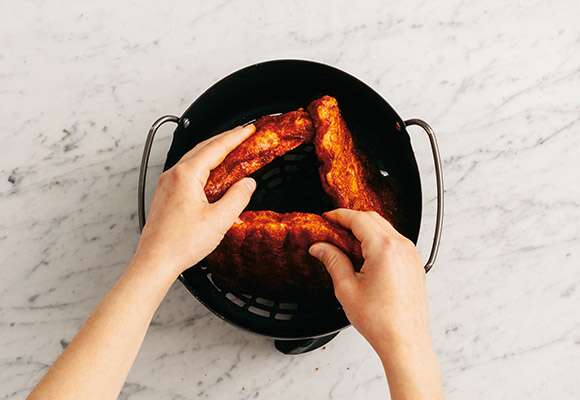 2 Pour beer into pot. Place ribs into Cook & Crisp™ Basket and place basket in pot.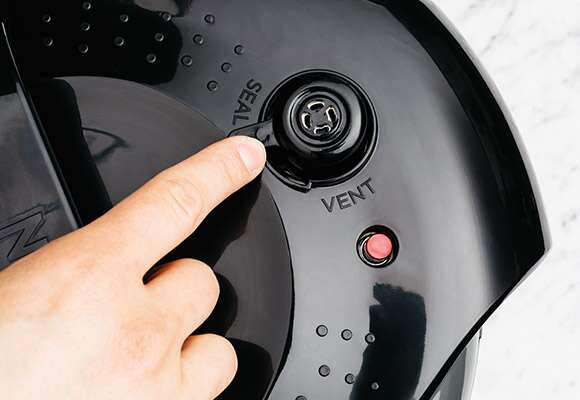 3 Assemble pressure lid, making sure the pressure release valve is in the SEAL position.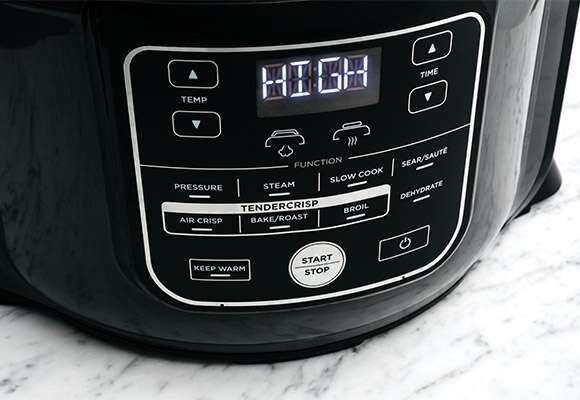 4 Select PRESSURE and set to HIGH. Set time to 19 minutes. Select START/STOP to begin.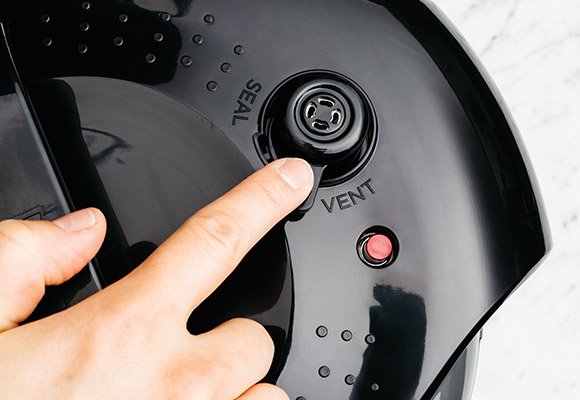 5 When pressure cooking is complete, quick release pressure by turning the pressure release valve to the VENT position. Carefully remove pressure lid when unit has finished releasing pressure.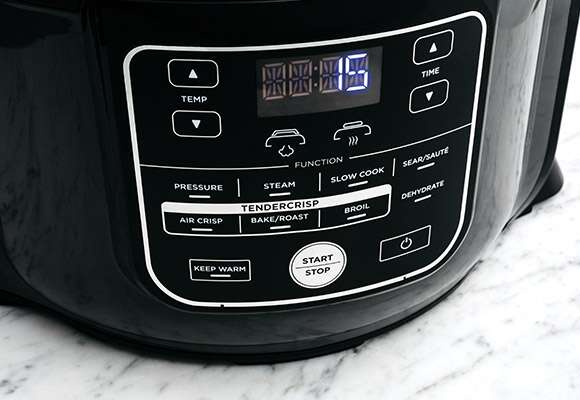 6 Close crisping lid. Select AIR CRISP, set temperature to 400°F, and set time to 15 minutes. Select START/STOP to begin.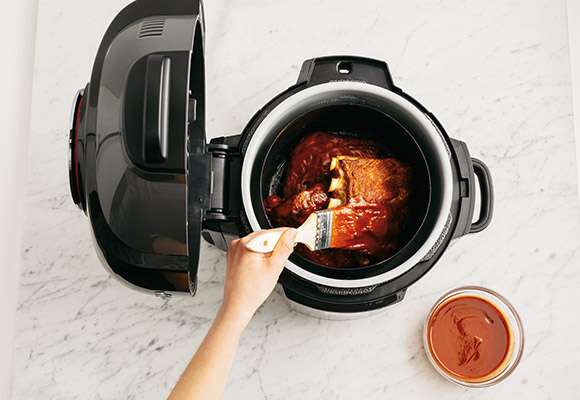 7 After 10 minutes, open lid and liberally brush ribs with barbecue sauce. Close lid to resume cooking for 5 more minutes.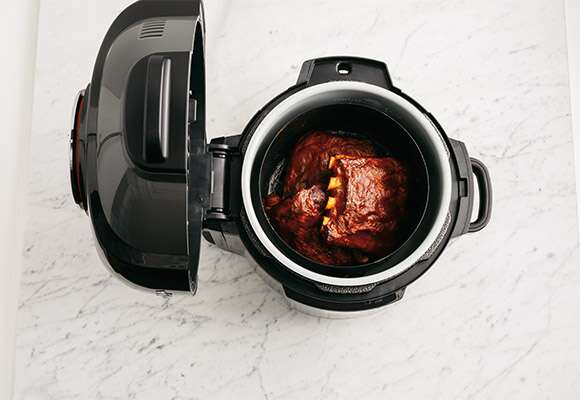 8 When internal temperature reaches 185°F, cooking is complete and ribs are ready to serve.