Panko-Crusted Cod with Quinoa
Ingredients
1 1/2 cups white quinoa
3 teaspoons kosher salt, divided
1 1/2 cups water
1 cup panko bread crumbs
1/2 stick (1/4 cup) butter, melted
1/4 cup fresh parsley, minced
Zest and juice of 2 lemons
4 fresh cod fillets (5-6 ounces each)
1 bunch asparagus, stems trimmed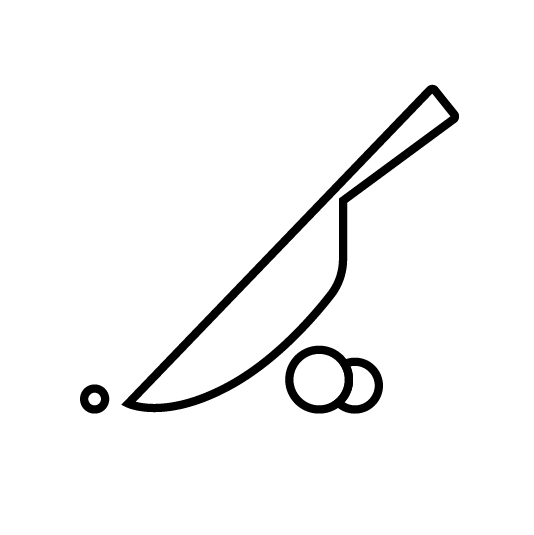 Prep time
10 mins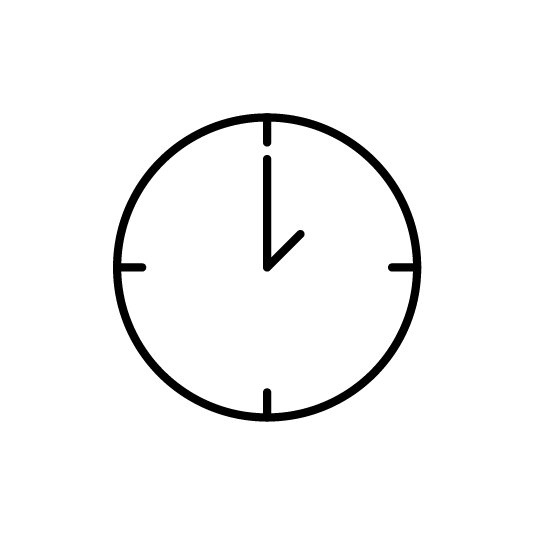 Cooking time
23 mins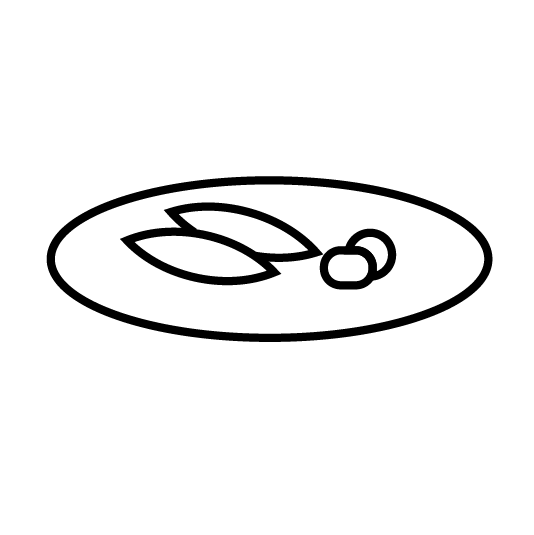 Servings
4-6
Instructions
Approx. pressure build: 8 minutes
Pressure cook: 2 minutes
Pressure release: 1 minute
Bake/Roast: 12-14 minutes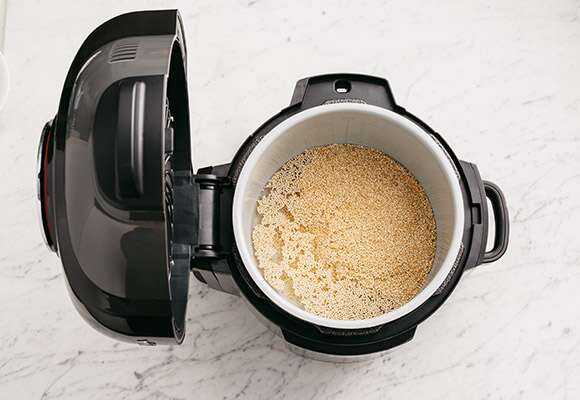 1 Place the quinoa, 1 teaspoon salt, and water into the pot.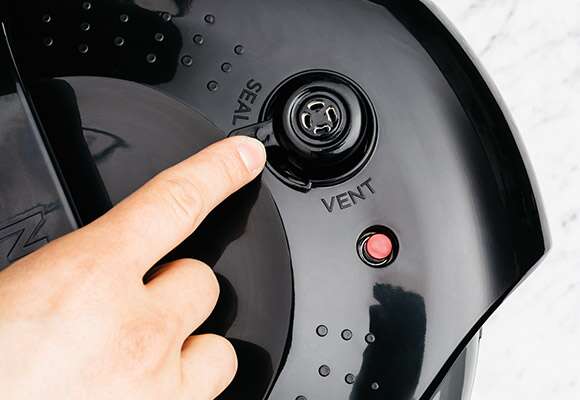 2 Assemble pressure lid, making sure the pressure release valve is in the SEAL position. Select PRESSURE and set to high (HI). Set time to 2 minutes. Select START/STOP to begin.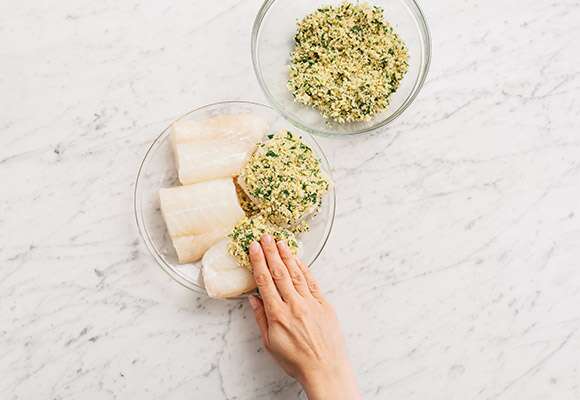 3 While quinoa is cooking, in a bowl, stir together the bread crumbs with butter, parsley, lemon zest and juice, and 1 teaspoon salt. Press panko mixture evenly onto the top of each cod fillet.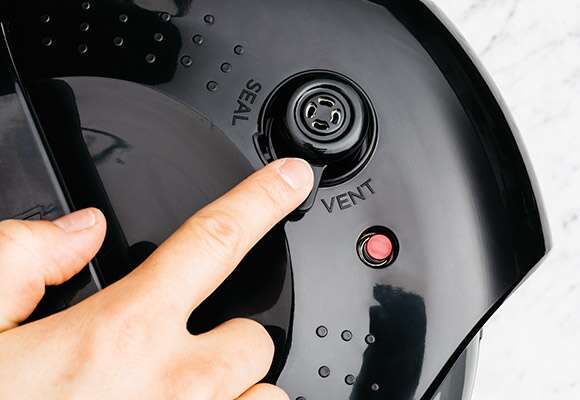 4 When pressure cooking is complete, quick release the pressure by moving the pressure release valve to the VENT position. Carefully remove lid when unit has finished releasing pressure.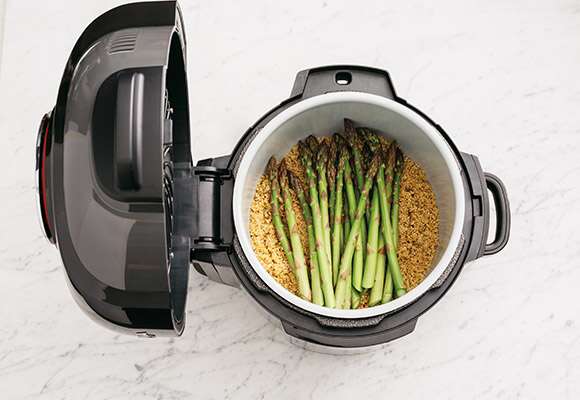 5 Toss the asparagus with olive oil and 1 teaspoon salt. Lay asparagus evenly on top of quinoa.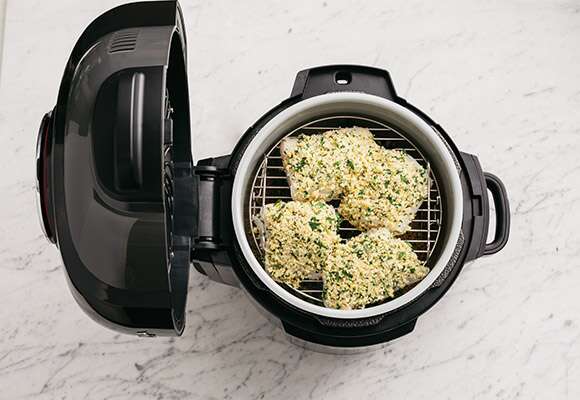 6 Place the reversible rack in the pot over the quinoa and asparagus, making sure it is in the higher position. Place the cod fillets on the rack, breading side up.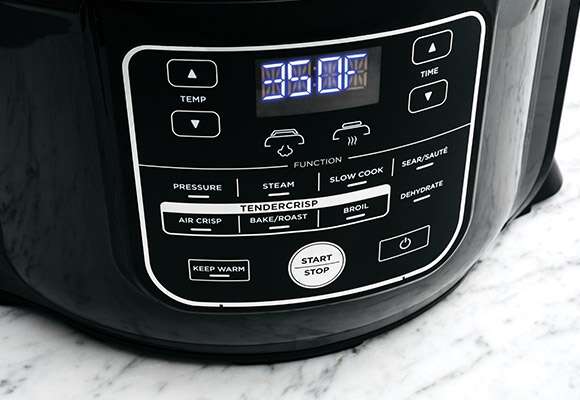 7 Close the crisping lid. Select BAKE/ROAST, set the temperature to A 350°F, and set the time to 12 minutes. Select START/STOP to begin. Cook for up to an additional 2 minutes if necessary.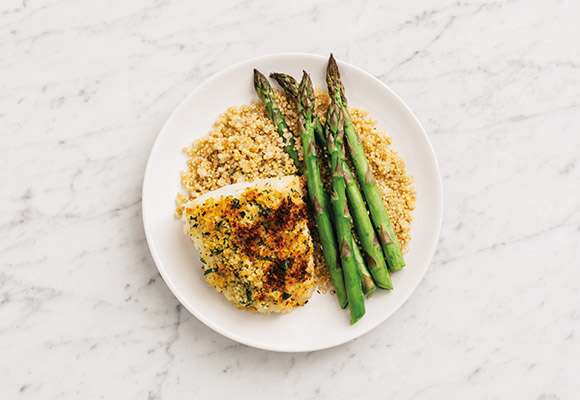 8 Cooking is complete when internal temperature reaches 145°F. Serve cod with quinoa and asparagus.